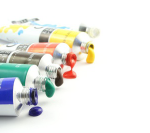 Our goal with STL ART is to provide the community we serve with an interactive online gateway to art and artists in the greater St Louis metropolitan area. St Louis is where many outstanding local artists call home. STL ART also allows visitors to search by type of art or artist by searching different artistic genres. Supporting or buying from local artists in St. Louis is something that many of us are encouraged to do, and whether you're thinking of shopping at a local craft fair, or going in to a local boutique full of handmade goodies, or locally painted artwork, there are a lot of benefits. If you're trying to decide whether to donate to a local artist fund or cause, or purchase artwork for a benefit fund, then the reasons remain the same. Art foundations, galleries, and fundraisers all do a world of good for your local economy and art community, but you can choose to support artists by simply buying art from them when you want it.
STL ART
St. Louis Artists Visual Art Live Theater Galleries and Museums
Support Your Economy: Supporting your local economy means that money you spend goes to someone local, who then spends it with someone else local. This kind of support is taken away when you choose to support nationwide artists, buy art from a chain store, or otherwise spend your money outside of the local area. Supporting the local economy usually means that other people have more money to buy, produce, or sell locally, and that more can support themselves with their own businesses. This is ideal if you want families and people that you know to succeed, rather than filling the pockets of a corporate business. This holds true whether you're donating or buying art, because eventually, your money will go back to other local businesses, rather than going somewhere else.
Art – Artists in St. Louis
Encourage New Art: New art is the future of art, and while it may not be worth anything now, all artists start out as local. If you want to ensure that the future of art is constantly growing and moving forward, then buying from and supporting local artists is the way to do so. While many artists only truly become valuable after their death, you can ensure that they can support themselves with their artwork and continue painting, sculpting, or otherwise creating art while they are alive. Supporting St. Louis art is encouraging new art, because it ensures that the artists making it can do so. If you want to see new artists, and encourage the next generation into art, then you have to support the current art events in town.