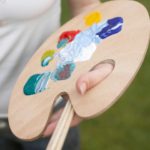 St. Louis is famous for its art scene, with its own art style dating back to the 1930s and 1940s, when local artists favored smooth contours, simplified styles and bold colors. The unique style stands out, even now, where local art museums display the best of their own art heritage as well as historical art pieces from around the nation and the world. If you're considering going to art museums in St. Louis, the following include a few of your options. 
St. Louis Art Museum: The St. Louis Art Museum is the largest and one of the oldest art museums in the city, and was established in 1904, surviving the heyday of the art scene in the 30s and 40s. Today, the museum is one of the principal art museums in the country, with a collection comprised of over 30,000 artworks from around the globe. These include art displays from eight different cultures as well as modern, contemporary, and decorative art, plus photos and prints. Admission is free and art includes pieces from artists including Matisse, Monet, Picasso, and Van Gogh.
Art Museums in St. Louis
Contemporary Art Museum of St. Louis: The Contemporary Art Museum of St. Louis is one of the largest voices for contemporary art in the world, making it a must-visit for fans of the art style in the area. The art museum opened in 1980 and currently displays art from over 260 modern artists at any given time. Their non-collecting module means that they trade art with other contemporary art museums to offer a constantly changing display, making it interesting to visit again and again.
<iframe src="https://www.google.com/maps/d/embed?mid=1vvEwelFh4kpbidKtLz5T7hnWVH4″ width="640″ height="480″></iframe>
Pulitzer Foundation for the Arts: The Pulitzer Foundation for the Arts opened in 2001 after being designed by famous Japanese architect Tadao Ando. The building displays a variety of statuary, art and offerings including programs, lessons, and exhibitions from around the world. As a non-collecting art museum, the Pulitzer Foundation only has three permanent artworks on display, including Ellsworth Kelly's "Blue Black" sculpture, Richard Serra's "Joe" spiral, and Scott Burton's "Rock Settee" sculpture, which are all placed outside of the building. Because the exhibitions and artwork constantly change, you can visit the museum frequently for a changed display.
Mildred Lane Kemper Art Museum: The Mildred Lane Kemper Art Museum was founded in 1881 as the St. Louis School and Museum of Fine Art, with a collection that includes thousands of artworks from local and historical artists. Their collection of over 14,000 ancient coins is a must-see for collectors. The art museum primarily collects from popular artists of the time and then uses these items for display, making their collection a prominent display of the evolution of local and national art over the last nearly 150 years. With thousands of paintings, sculptures and prints dating back to the 17th century, they also have a strong foothold in European art as well. 
St. Louis Artists Guild Gallery: The St. Louis Artists Guild Gallery represents 125 years of local St. Louis art and artists with displays including modern and vintage artists. The gallery exists primarily to support the works of local popular artists as well as up and coming artists and frequently offers exhibitions for young artists, new artists and local pieces.
The Sheldon Concert Hall and Art Gallery: The Sheldon Concert Hall and Art Gallery hosts a regular concert hall but also a 7,000 square foot art gallery and museum in a separate building. With over 20 changing exhibits held throughout the year, you can see exhibits on St. Louis art and artists, local art collections, jazz history, children's art and much more. Collections change frequently and usually exhibit local art or history, with photos, paintings, sculpture and music available.
The St. Louis University Museum of Art: The St. Louis University Museum of Art hosts exhibits of art and artists from around the world, with frequent exhibits from Picasso, Warhol and other modern artists. While exhibits change frequently, the art museum displays five to ten exhibits per year, allowing you to get a sampling of art culture and modern or current artists throughout the year. While they do not have an art selection, much of it includes current contemporary artists and some of the artwork is for sale
While these offerings represent many of the larger art museums in St. Louis, you can also visit numerous smaller galleries, which often work as miniature art museums in their own right. Browsing through a St. Louis art fair in September also gives you a look at the cities still thriving art scene and artists. 
Art Galleries and Studios in St. Louis
| | | |
| --- | --- | --- |
| St Louis City Art Galleries |  Phone |  Location |
|  ARTDimensions | (314) 276-2700 |  Cherokee |
|  Art Saint Louis | (314) 241-4810 | Washington Ave |
|  Atrium Gallery |  (314) 367-1076 | Midtown/Grand Ctr |
|  Black World History Wax Museum |  (314) 241-7057 |  North St Louis |
|  Blagbrough Galleries, Inc. |  (314) 621-3202 |  Midtown/Grand |
|  Bruno David Art Gallery |  (314) 531-3030 |  Midtown/Grand |
|  Campbell House Museum |  (314) 421-0325 |  St Louis |
|  Charles Houska Art Gallery |  (314) 534-7335 |  Midtown/Grand |
| Creative Art Gallery & Framing |  (314) 645-4898 |  Southwest City |
|  Culver Gallery | (314) 539-0305 | STL Library |
|  Des Lee Gallery | (314) 621-8735 | Washington Ave |
|  Gallery of Contemporary Art | (314) 644-9350 | Forest Park CC |
|  Park Avenue Gallery | (314) 421-0027 | Park Avenue |
|  Pere Marquette Gallery |  (314) 977-3399 |   |
|  Phantom Gallery |  (314) 338-4220 |  Washington Avenue |
|  Philip Slein Gallery |  (314) 621-4634 |  Washington Avenue |
|  Portfolio Gallery |  (314) 533-3323 |  Delmar |
|  Randall Gallery |  (314) 231-4808 |  North 13th Ave |
|  Sheldon Art Galleries |  (314) 533-9900 |  Washington |
|  Soulard Art Market |  (314) 258-4299 |  Soulard |
|  Vaughn Cultural Center |  (314) 535-9227 |  Grand Center |
|  William Shearburn Gallery |  314-367-8020 |  South Skinker |
| St Louis County Art Galleries |   |   |
|  Art Trends Gallery |  636-536-3266 |  Chesterfield |
|  Cecille R. Hunt Gallery at Webster University |  (314) 968-7171 |  Webster Groves |
|  Florissant Valley Art Gallery |  (314) 595-4375 |  Florissant |
|  Gallery 210 at University of Missouri-St. Louis |  (314) 516-5952 |  UMSL |
|  Garret Gallery and Studios |  (314) 381-3022 |  North County |
|  Grafica Contemporary Fine Art |  (314) 961-4020 |  Webster Groves |
|  Horstman Studio and Sculpture Park |  (314) 349-1712 |  Fenton |
|  JCCA Art Gallery |  (314) 432-6780 |  West County |
|  Marianist Galleries and Sculpture Garden |  (314) 965-0877 |  Kirkwood |
|  Marquess Gallery Fine Art Photography |  (314) 997-7773 |  Frontenac |
|  May Gallery at Webster University |  (314) 961-2660 |  Webster Groves |
|  Meramec Theatre Art Gallery at SLCC |  (314) 984-7632 |  Meramec C.C. |
|  Messing Gallery at Mary Institute   |  (314) 993-5100 |  West County |
|  Missouri Artists on Main |  636-724-1260 |  St. Charles |
| | | |
| --- | --- | --- |
| North Gallery |  (314) 522-0512 | Florissant |
| Ober Anderson Gallery | 314-821-6241 |  Kirkwood |
|  Pompell Gallery | (314) 963-7272 | Webster Groves |
|  St Charles Art Galleries |   |   |
|  Framations | (636) 724-8313 |  St Charles |
|  Foundry Art Center | 636-255-0270 | St Charles |
| Native Traditions Gallery |  314-947-0170 |   |